We are Raimond and Anna. We are both Dutch and passionate about France, its culture, its history and the richness of its landscapes. We have both lived in the Provence-Alpes-Côte d´Azur region for a number of years (in the Var and Provence respectively).
We benefit from a solid experience in start-ups and multinational companies in France and abroad.
During our professional experience, we have acquired strong knowledge in various sectors such as international trade, logistics, IT, communication and finance while often working remotely ourselves.
This has brought us together.
Raimond is passionate about well-being at work and with his business experience and his knowledge of logistics and IT he decided not only to work remotely, but also to assist other remote workers with their work.
Anna is passionate about events and people relations. Her enthusiasm, international professional experience and know-how in organizing events for company employees, will allow her to find ideas and provide solutions in accordance with your expectations, needs and wishes.
Anna and Raimond, different but both with the same wish: to give you a pleasant remote working experience.
One thing was missing: a platform that supports their projects and initiatives.
There are a multitude of very diverse websites to assist remote workers, but it is not always easy to get an overview of what is available on the WEB and how to use it effectively.
How to relate all these offers and information and how to link our services?
How to obtain the right solution responding to various needs and different budgets?
For this reason Remote United emerged: a platform to connect and assist remote workers in order to give them a pleasant and unique professional experience in the south of France.
Remote United gives you the opportunity to get in touch with coworking spaces in the south of France and to learn more about working remotely and remote working events.
To assist you in your remote working, Remote United offers you customized solutions:
REMOTE CONNECT
Remote assistance:
Coworking space
Accomodation
Transport
Well-being at work
Technical support
Personal assistant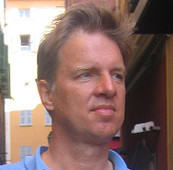 REMOTE DISCONNECT
Remote assistance:
Linguistic Support & Workshops
Events
Culture & Discovery
Leisure & Relaxation
Catering