Europe's leading annual trade fair for design, furniture and workspace design.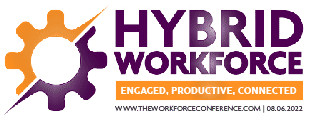 Develop inclusive, flexible cultures that attract & retain top talent, manage & motivate teams &
embrace tech: optimise hybrid working for maximum connectivity, engagement & productivity!
Global Wellness Day is an entirely not-for-profit day, a social project dedicated to living well. The purpose of Global Wellness Day is to ask the question, even if for just one day, "How can I live a healthier and better life?", to direct the thoughts of both individuals and society towards "living well" and to raise awareness.